Are you known as 'the queen of bling'? If not, what are you waiting for? Rhinestones are the latest and greatest DIY trend for adding that touch of sparkle to your wardrobe. While there is no end to the items that you can add glitz to, today we are going to focus on blinging out your buckle. "What kind of buckle," you ask? Well, any kind of buckle you want! From belts to boots and jackets to jewelry, buckles are everywhere just waiting to be customized.
Belt Buckles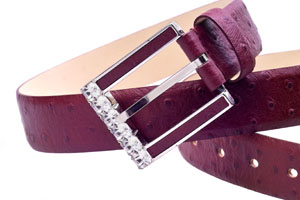 Get that country western cowgirl look…no horse experience necessary! Blinging out your belt buckle is a great way to add extra pizazz to any outfit. There are several different options you can go for here. If you want to go the route of the traditional cowgirl, you can use an actual detachable and interchangeable belt buckle. Many of these have beautiful metal work and are great as a statement piece. European flatback rhinestones are ideal for this type of project. Choose from many colors and go with one solid theme or mix it up! Using silver rhinestones in addition to an accent color is a great way to get noticed for your superior style!
If you would like to add rhinestones to a non-detachable belt buckle, this too is easily done with the help of a glue gun and some flatback rhinestones. If you prefer a more subtle look, simply attach 3 or 4 rhinestones around the buckle. This will still provide an eye-catching look without becoming overwhelming. If you prefer the more 'glam girl' style, attach as many rhinestones as you can possibly fit! This is your creation, there are no limitations.
Boot Buckles
Carrying on with the same western wear theme, you will notice that many boots (both cowboy boots and dress boots) are adorned with decorative buckles. If you buy them already blinged out, you are looking at a much heftier price tag. Take your favorite boots and get creative. From ankle to knee high boots, the added touch of rhinestones goes a long way to dress them up. If you want to get creative, try attaching several small European pendants to your buckle. These charms will dangle delicately and create a totally unique look. If you want a more diversified look, try choosing from the many rhinestone shapes and deck out your buckle with the design of your choice.
Jewelry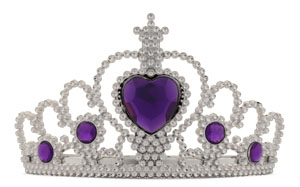 You might be wondering 'what does jewelry have to do with buckles?' The latest western design in the jewelry sector is to create metal replicas of the belt buckle on a necklace, ring, pendant, earrings or bracelet. This helps add the extra touch you need to complete your look. You can even make these yourself! Take a vintage (or no longer worn) belt buckle (a light and smallish one) and string it on a chain. Then decorate with beads, rhinestones and any little add-ons you can image.
For smaller items, like rings and earrings, find some plain metal designs that look like they could use a bit of sprucing up. Select from the many, small and colorful rhinestone options and start gluing!
Purses
Another great buckle in need of bling is the purse of hand bag buckle. Most bags have this stylish feature and will just a bit of time and creativity, you will be able to add a bit of color and sass to your style. Create a statement piece you will use every day by adding European rhinestones to your bag.